How to install patches in agent for Asset Management:
In Windows, run services.msc, and locate for the "OCULAR V3 UPDATE" service, make sure status of this service is started.
Login Console, and select Assets->Patches from the menu.
Click the 'Download Offline Scan File' button from the right hand side of the Patches Management.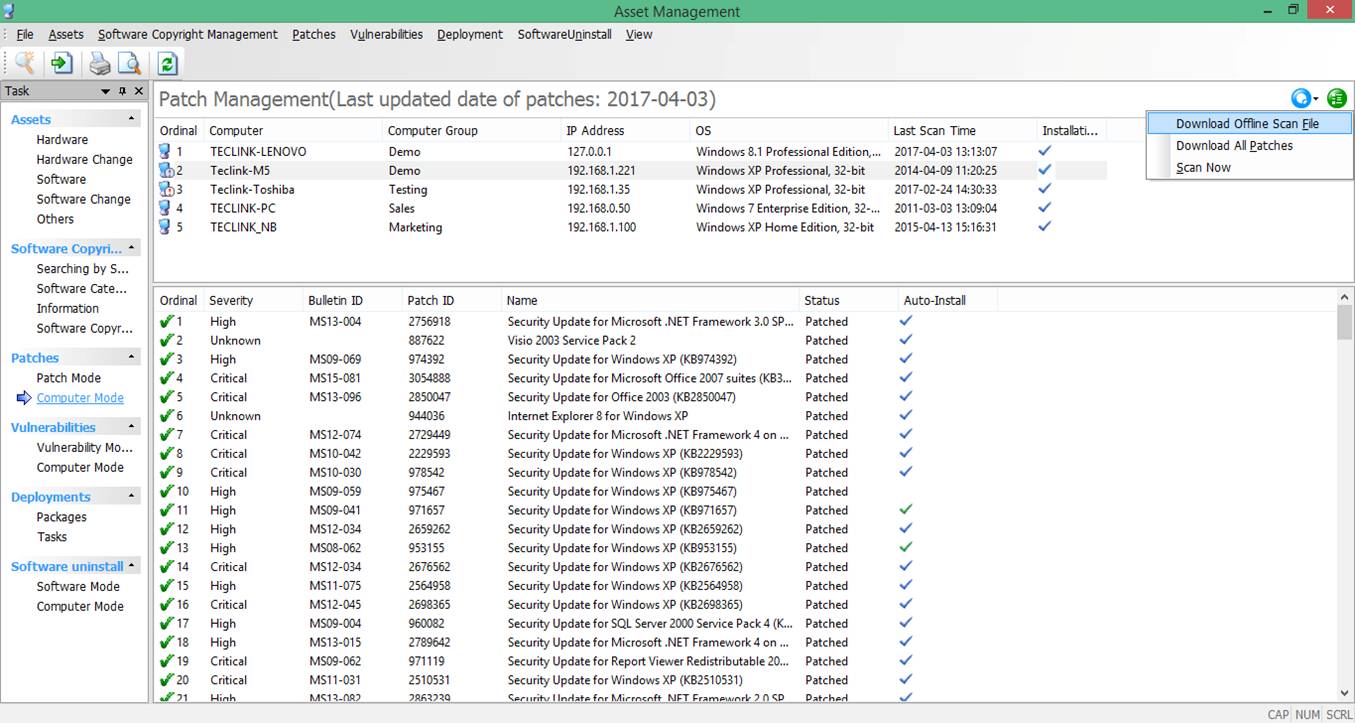 Wait for an hour to ensure the server finished download the offline scan file from Microsoft.
In the patch management, please choose the 'Scan Now'button in the right hand side.
Then server will offer all agents to scan for the patch information.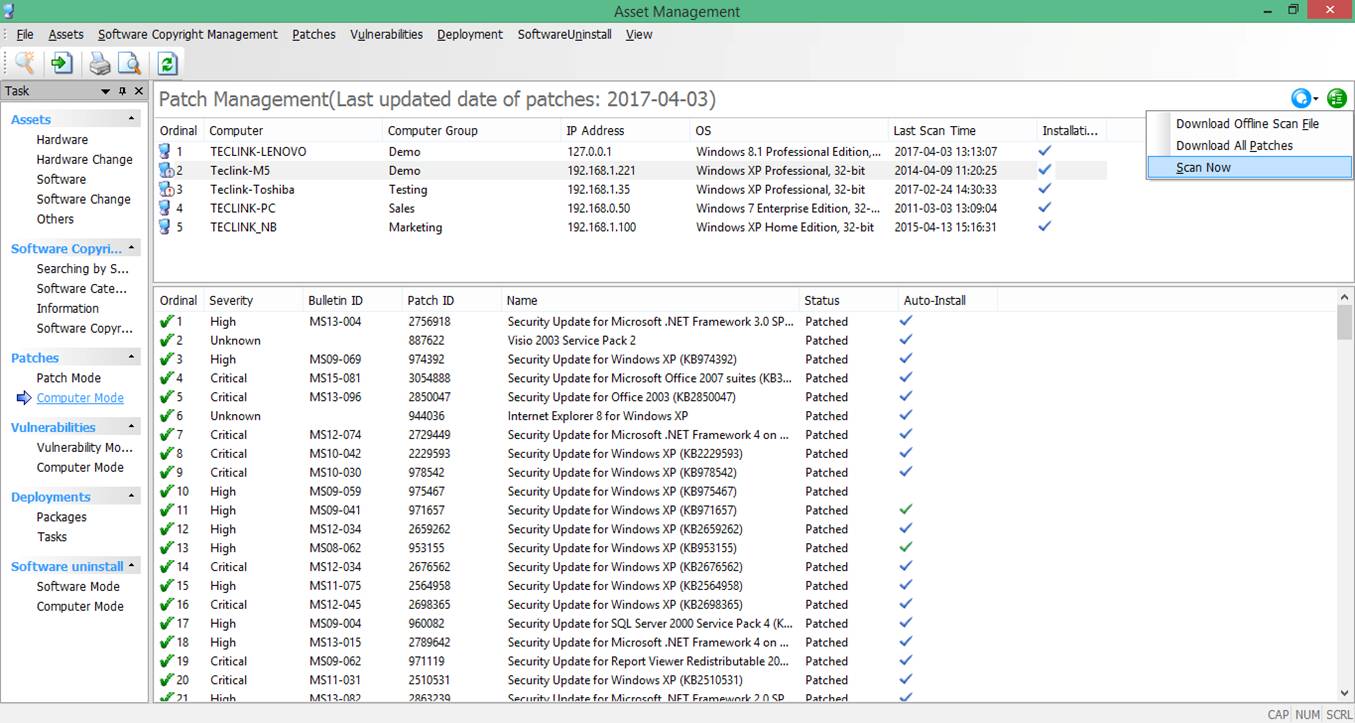 After clicking 'Scan Now'button from the patch management, you can see the related logs in Basic->Basic Event log.
Please select the agent computer from the left, then you will see a record of 'Begin patch scanning' in the Basic Event Logs, which means the agent is scanning the Microsoft patch status from the computer. Please wait for process finished and the record log titled 'Successfully complete patch scanning' appear.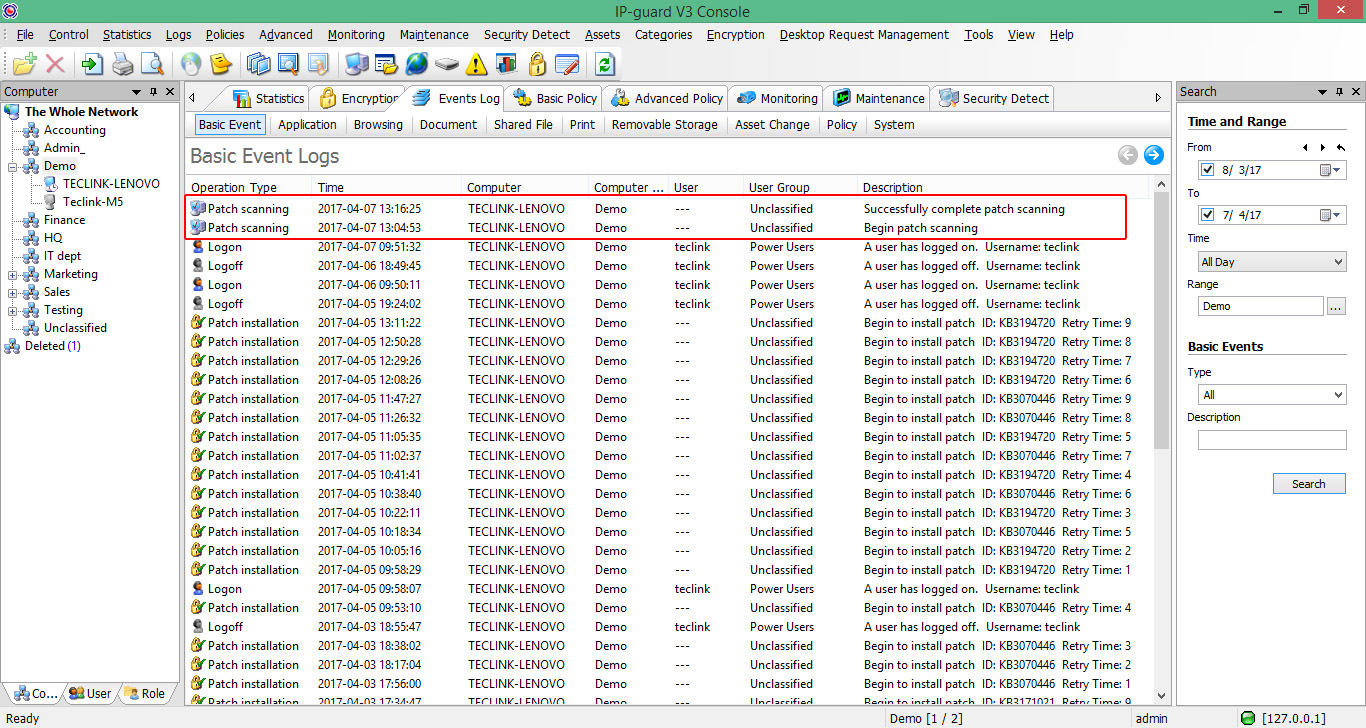 After that, you can see the patches information from the Patches Management. Then you can select 'Download All Patches' to let the server to download the patches.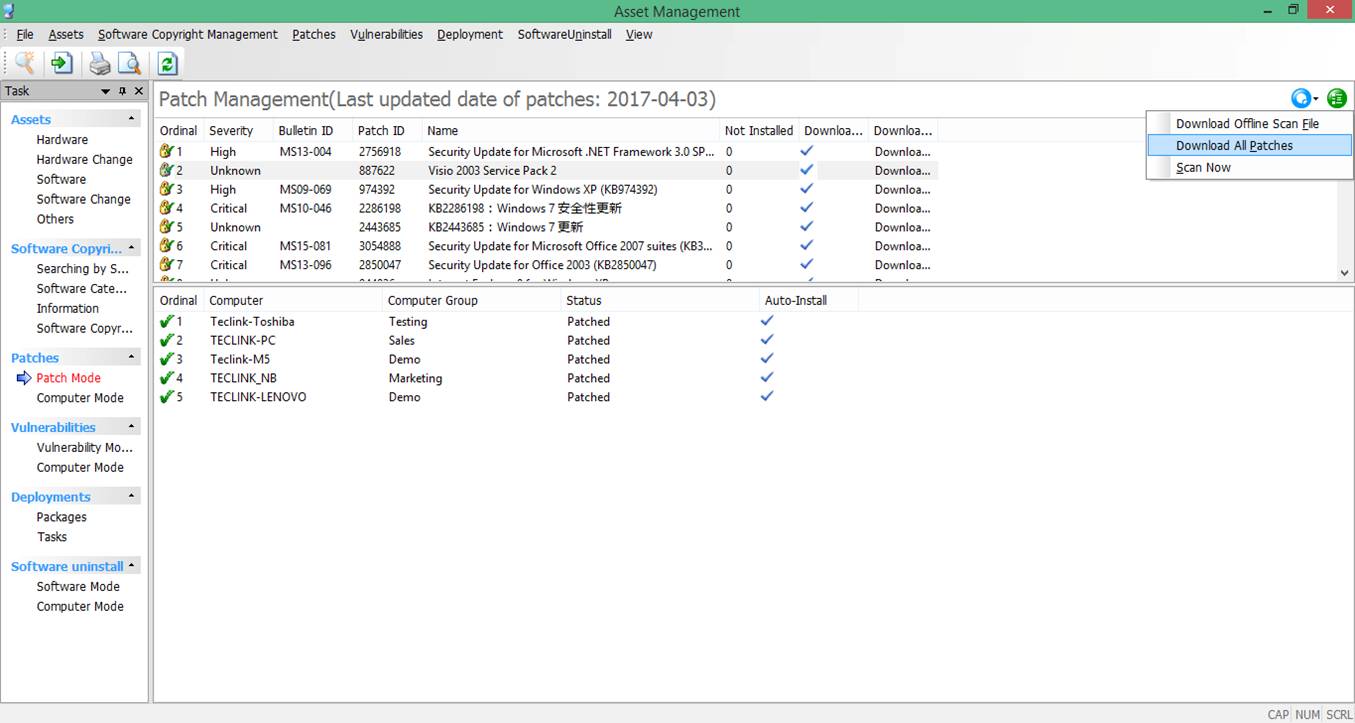 Select the computer mode in the patch management, select the computer which need the patch installation(support multi-select), right click and choose 'Install' to install the patches for the agent computers.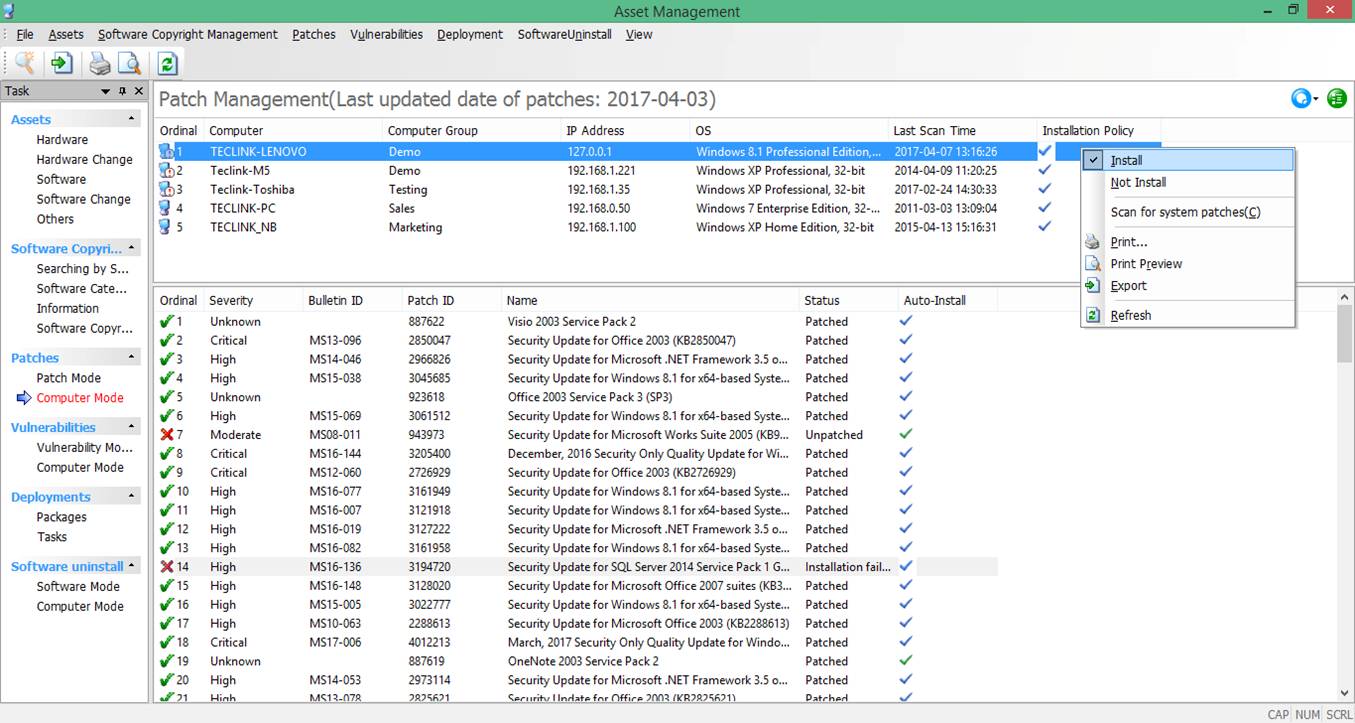 Moreover, the administrator can select the individual patch to be installed in the bottom window.