How to enable intrusion detection?
> Login IP-guard V3 Console, select
Tools
>
Intrusion Detection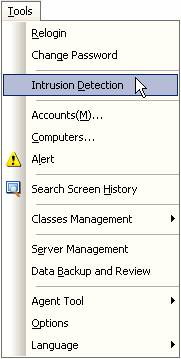 > Select
Operation
>
Setting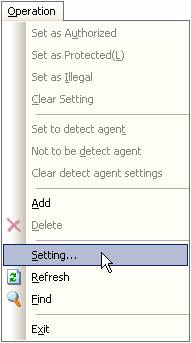 .
> Check
Enable intrusion detection
, and then click OK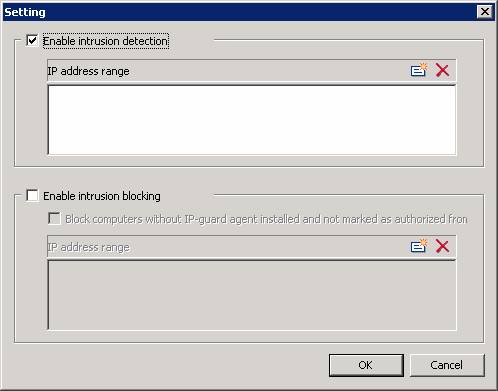 >After a period, if the computers are already listed in the Intrusion Detection main windows, there will be no alert message if it offline and then online again. However, alert message will popup if new computers are discovered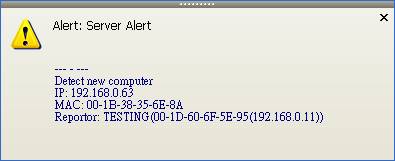 > Administrator can found the log in Intrusion Detection windows. The computer indicated with red flag

represented as Intrusion Detection Agent, this agent is responsible for scanning its belonging subnets' online computer and executing corresponding policies to block all illegal type computers' communication in the network.