How to customize the website classes?
Select from the toolbar ToolsàWebsites (see Figure 1)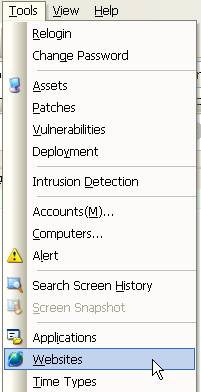 Figure 1
In the Website Classeswindow, click the button to new a class and assign a name to it e.g. non-productive (see Figure 2)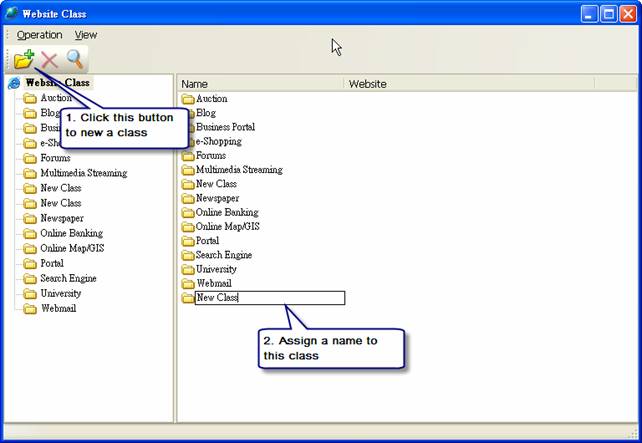 Figure 2 Website Class
Open the new created class folder, right click New àWebsite Identity to new a website identity in the right hand side panel (see Figure 3a)
Input the URL which also support wildcard match and complete URL.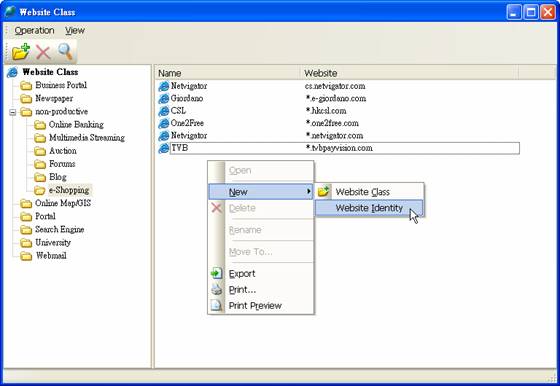 Figure 3a New a website identity
Figure 3b Input URL
When you view the website statistic, you can easily see how long these website browsing by using the statistical data, Bar chart or Pie chart (see Figure 4). Also you can export the application statistical data in HTML, Excelor text format for further analysis.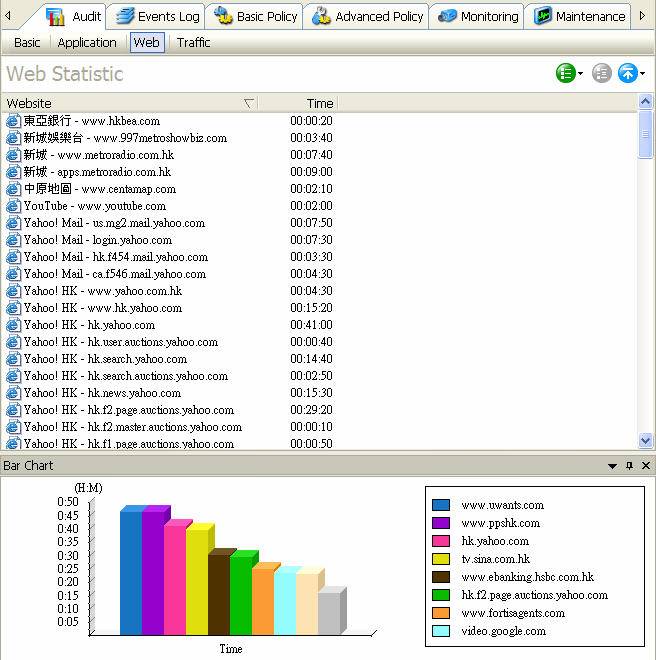 Figure 4 Web Statistic