Q: How to update the IP-guard version
A: Procedures:
In Console, select Help->Check Product Upgrade from the menu.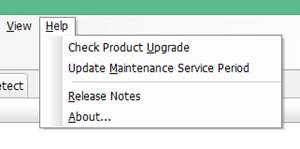 A popup window 'Check Upgrade' will be appear and contact the online server for any update version.

If there is new update version, The 'Release Notes' window will be popup, listing the changes in each version. We can download the latest version by clicking the link on the release notes.