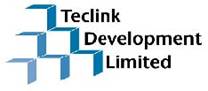 Explanation on Email Duplication Problem
IP-guard can record incoming and outgoing mails including SMTP mails, Exchange mails servers, web mails and Lotus Notes mails.

We adopt different technologies to record various kinds of mail and we have two independent programs to record SMTP mail and Exchange mail. When a mail is being received/sent via Microsoft Outlook, these two programs will record this mail independently. For the reason that the formats of the backup mails are slight different, they cannot be identified as a same mail automatically. Moreover, the program which is monitoring Mails received/sent. But Microsoft Outlook cannot identify the email through Exchange mail or SMTP when the mail is being received/sent. For security reason, it records the mail again.

In order to record emails in case of accidental loss, two programs will both record the sent/received email so that there will be two copies of a same mail.

The issue will NOT appear while Microsoft Outlook receive/sent email through exchange server but will duplicate the email record in IP-guard while Microsoft Outlook receive/sent mail through SMTP email (Using SMTP + POP 3 protocols). And we can not solve this issue in the near future as it base on the design of Microsoft Outlook. And please be awarded duplicate email issue might happen while sent out web mail with attached file(s).
Teclink will be solved this issue in the future
Plus: SMTP mail refers to mails delivered by standard delivery protocols (SMTP/POP3/IMAP).